"Roo is the best friend anyone could imagine. She is so sweet and friendly - loves meeting new people. She's really a party animal! Every day we are amazed by her bravery and resilience. She loves running around on her walks exploring the world. When she bumps into something she just regroups and keeps going. You should see how she goes after her chewing bones that are bigger than her entire body! She is so fierce and loving--and amazing!!"- Hannah, Roo's Mom & Adopter
Our little spunky senior pup, Roo, came to us in very poor physical shape. She was found at a local shelter as a stray, and we immediately brought her into Maddie's® Adoption Program. Anyone who saw her at this time would agree that "spunky" was not the word to describe her, and we weren't quite sure she would make it through the weekend. Most of her hair was gone, she was blind, diabetic, lethargic, and had an adrenal tumor.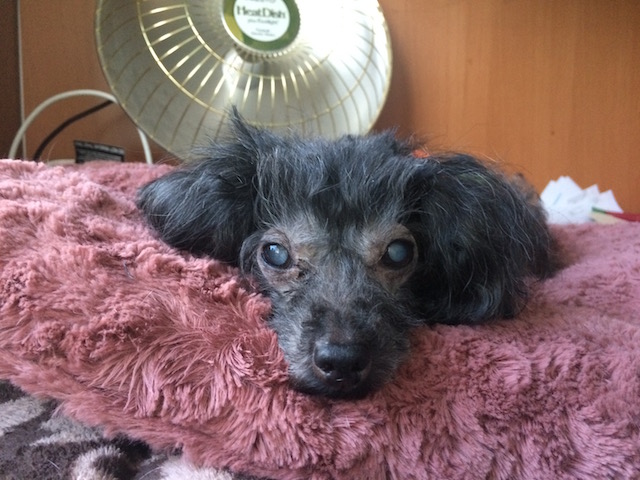 Dr. Sheila D'Arpino, our Director of Research, veterinarian and certified veterinary behaviorist, took Roo home as her foster to see how she would respond to fluids, proper medication, and a whole lot of TLC. After a week of proper medical attention, nourishment, and lots of love, she started to improve. After Roo became stable she went to another foster home where her hair slowly began to grow back. Despite her challenges, one thing was for sure - this little lady still had so much love to give. And give it she does.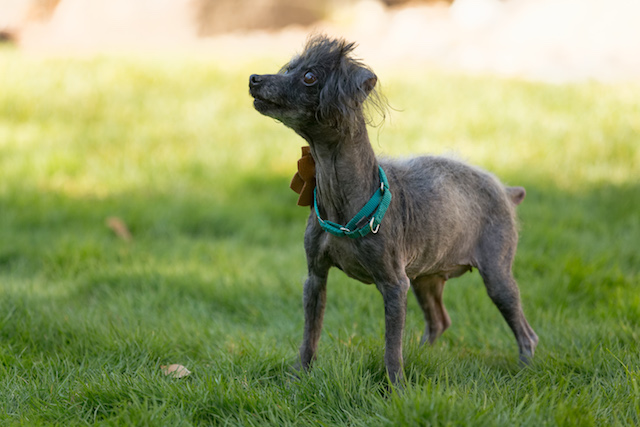 Fast-forward to today, Roo has made an amazing turnaround and is almost unrecognizable, in a good way. Her diabetes is being managed, her fur is a beautiful curly black, her energy is up. We were even shocked to find the tumor is non-existent!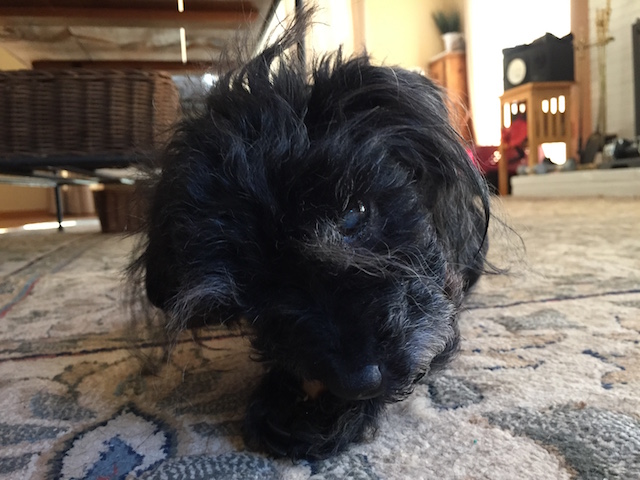 Thanks to Maddie, Roo has found her own loving home with Hannah, and her story serves as a sterling example of the transformative power of love.
Plus, I'm famous...