July 2016 by Mark Rovner
Audience: Executive Leadership
Join this extremely engaging speaker as he helps you tap into your own wisdom, experience and passion to create lasting relationships with new and continuing donors. This presentation by Mark Rovner, founder of Sea Change Strategies, was recorded at the 2016 Best Friends National Conference.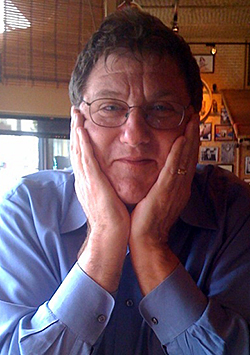 About Mark Rovner

Mark Rovner is the founder and principal at Sea Change Strategies, a research and fundraising practice serving charities and nonprofits. He's also the proud owner of a 15-year-old rescued mutt named Daffodil.
A frequent writer, speaker and blogger, Mark is one of the pioneers of using the Internet for fundraising, organizing and strategic communications. Over the past 10 years, he has led fundraising, integrated communications and marketing efforts on behalf of a host of organizations, including World Wildlife Fund, Amnesty International, Southern Poverty Law Center, the ACLU, the Christopher Reeve Foundation and the National Audubon Society.
In his best-selling book Tribes, Seth Godin called Mark a "fundraising heretic" and a leader in the field of nonprofit communications. Mark's short essay "Timeless" appears in a 2009 Seth Godin e-book compilation of thought leaders in public communications.