Thursday, March 28, 2019 by Steven G. Rogelberg, PhD, Chancellor's Professor, University of North Carolina at Charlotte
Audience: Executive Leadership, Shelter/Rescue Staff & Volunteers, Veterinary Team
Shelter employees attend a lot of meetings. While meetings are vital to an organization's communication, coordination and decision-making, employee frustration with them is high. Thankfully, there's a new meeting science that brings innovative solutions to the meeting "problem." This webcast delves into the research leading to an evidence-based path that will help you conduct a more productive meeting and allow shelter teams to realize the true potential of these gatherings. This is for anyone who leads or will lead meetings in the future.
What you'll learn:

This webcast has been pre-approved for 1 hour of Certified Animal Welfare Administrator continuing education credits by The Association for Animal Welfare Advancement.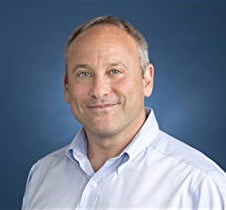 About Steven G. Rogelberg
Dr. Steven G. Rogelberg holds the title of chancellor's professor at UNC Charlotte for distinguished national, international, and interdisciplinary contributions. Dr. Rogelberg's newest book, "The Surprising Science of Meetings: How You Can Lead Your Team to Peak Performance" and was recognized by the Washington Post as the #1 leadership book to watch for in 2019.
He recently won the very prestigious international Humboldt Award for his research. He is the editor of the Journal of Business and Psychology and the "Talent Management Essentials" book series. His research has been profiled in outlets such as the Wall Street Journal, Washington Post, NPR, The London Guardian, National Geographic, and Scientific American Mind.
Rogelberg founded and currently directs large outreach initiatives (VPA and SEEDS) focusing on animal shelter organization health and effectiveness with more than 1,000 animal welfare organizations served. He was the inaugural winner of the Society of Industrial and Organizational Psychology Humanitarian Award.
He is a professor of organizational science, management, and psychology, as well as the director of organizational science. He received his Ph.D. in Industrial and Organizational Psychology from the University of Connecticut and his Bachelors from Tufts University.