Activity Book Request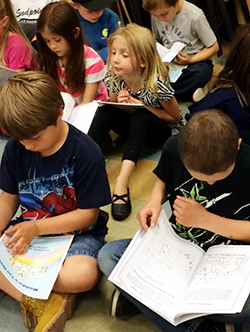 Animal welfare organizations, youth groups and educational organizations may order bulk quantities (up to 125 English and 100 Spanish) for their use. Simply fill out the form below with your desired quantity. PLEASE NOTE: We can only ship to U.S. states.

We would love to see photos of these books "in action" and/or stories about how you are using the books. We ask that you share, acknowledge and thank Maddie through your group's communications (i.e., newsletters) and social media channels using the hashtags #ThanksToMaddie and #MaddiesFund, so that we will see it. Please follow us on our social media channels via Facebook, Instagram, Twitter and YouTube.