May 2019 by Kelly Duer, Foster Care Specialist, Maddie's Fund®
Audience: Executive Leadership, Foster Caregivers, Shelter/Rescue Staff & Volunteers
Shelters all over the country are using innovative foster care programs to increase capacity, provide better care and engage with the community. In this presentation, you'll learn how to create a culture of fostering in your community and recruit the foster caregivers you need.
You'll learn what the latest market research says about messaging and techniques that can turn potential fosters in to applicants, how organizations with the most robust foster programs are building their foster base and how short-term foster programs can help you find the fosters and adopters you need. This presentation was recorded by Maddie's Fund and made possible by the generosity of the Dave & Cheryl Duffield Foundation and Maddie's Fund®.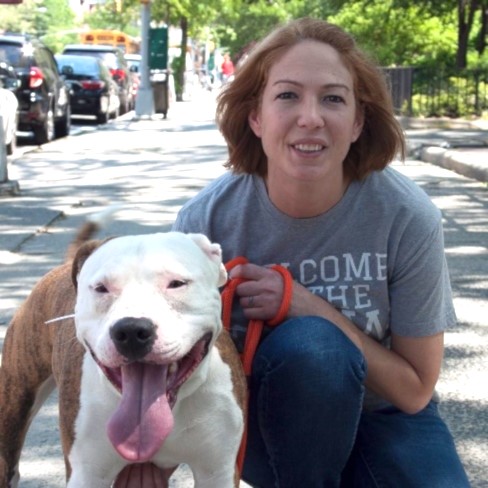 About Kelly Duer
As Foster Care Specialist for Maddie's Fund®, Kelly focused on helping shelters and rescue organizations increase lifesaving through the implementation of robust foster care programs. Her role includes creating and providing training for organizations and their foster coordinators, writing and assisting with research on foster care, and consulting with shelters.
Kelly's work with foster care and social media has been featured in many national publications, websites and networks, including Animal Sheltering magazine, the Huffington Post, Best Friends Magazine, BarkPost, iheartdogs.com, HuffPost Live, and Fox News.