April 23, 2020 by Kelly Duer, Foster Care Specialist, Maddie's Fund® and Rachel Jones, Adult Dog Foster Coordinator, Pima Animal Care Center
Audience: Executive Leadership, Shelter/Rescue Staff & Volunteers, Veterinary Team
Recently, shelters and rescues across the country have placed more pets in foster homes than ever before. Now, how can we keep them from coming back before they're adopted?
This webcast will outline strategies from several progressive organizations that are empowering foster caregivers to assist in efforts to market their foster pets online. Through training, automating processes and making sending foster pet feedback as easy as possible, these organizations are setting up their pets and foster caregivers for success.
Sign up here to watch the recording.

About Kelly Duer
Foster Care Specialist, Maddie's Fund®
Kelly's focus is on helping shelters and rescue organizations increase lifesaving through the implementation of robust foster care programs. Her role includes consulting with shelters, creating and providing training for organizations and their foster coordinators, writing and assisting with research on foster care. Kelly previously coordinated a foster program that brought orphaned children to the United States in order to find them permanent adoptive homes, worked as the Foster Expansion Coordinator for a national study of foster care, and assisted with the behavioral foster study that was conducted at the Fairfax County Animal Shelter. Her work with foster care and social media has been featured in many national publications, websites and networks, including Animal Sheltering magazine, the Huffington Post, Best Friends magazine, BarkPost, iheartdogs.com, HuffPost Live and Fox News.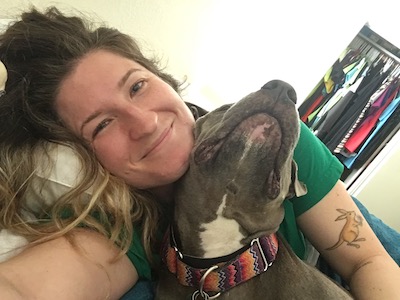 About Rachel Jones
Adult Dog Foster Coordinator, Pima Animal Care Center
Rachel started fostering big dogs for Ventura County Animal Services in 2017 and has been borderline obsessive compulsive about it ever since. Helping animals "become themselves" in foster and searching for their dream family was addictive. So addictive that she made it her career. In 2018, she became Pima Animal Care Center's adult dog foster coordinator and she still can't believe this is what she gets to do every day. She finally foster-failed this year with the goodest girl, Clarity, and sometimes when she's feeling extra sassy, she makes passive aggressive YouTube PSA's about animal sheltering.