July 2012 by Karen Moriello, DVM, DACVD
Audience: Veterinary Team
Ringworm. An outbreak - even one suspected case - can cause a corresponding outbreak of despair in shelter staff. How will they handle it? Can they disinfect the shelter? Can the cats or kittens be treated, or is it too risky? What about the impact on adoptions and the foster care program?
It's true that ringworm presents a number of challenges in a shelter or foster care environment, particularly because it's a disease that can be transmitted to humans. But much of the "conventional wisdom" about treating and preventing ringworm outbreaks is outdated, or based on myths and misunderstandings.
Maddie's Fund® presents How Animal Shelters Are Beating Ringworm (And Yours Can, Too!), a free webcast with Karen Moriello, DVM, DACVD, Clinical Associate Professor of Dermatology at the University of Wisconsin-Madison, School of Veterinary Medicine. Dr. Moriello will give an overview of cutting-edge information on feline ringworm in shelters, including best practices for treatment and disinfectant protocols, and how to manage and prevent outbreaks.
Attendees will learn:
The importance of ringworm in the shelter community
Transmission, incubation, and risk factors
Facts and myths about spores in the environment and decontamination
What you need to know about the clinical presentation of ringworm
How to diagnose ringworm
The best use of the Wood's lamp
How to understand direct examination of hairs
The pitfalls of toothbrush cultures
Using and interpreting fungal cultures
The Pathogen Scoring System and how to screen cats for ringworm
Treatment protocols for ringworm (topical and systemic)
Dealing with an outbreak
Preventing future outbreaks
This course has been pre-approved for Certified Animal Welfare administrators continuing education credits.
After viewing the presentation, click here to take the quiz and receive a Certificate of Attendance!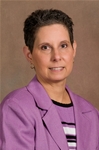 Karen Moriello, DVM, DACVD
Dr. Karen Moriello is a Diplomate of the American College of Veterinary Dermatology and Clinical Associate Professor of Dermatology at the University of Wisconsin-Madison, School of Veterinary Medicine, where she has been on the faculty since 1986.
The focus of her clinical research is dermatophytosis (ringworm), and she has received over 22 grants and published 23 original research papers, 20 review , and 22 book chapters and monograph on the subject.
In 2000, she started working on the problem of dermatophytosis in shelters. She was instrumental in developing the screening and treatment program for dermatophytosis at the Dane County Humane Society, which has become a model for management of dermatophytosis in shelters. Her current research involves treatment of cats with dermatophytosis in open housing situations in shelters, and disinfection of the environment and textiles.
Dr. Moriello has also developed the Dermatophyte Instruction Program Series (DIPS©), which is a hands-on in-service program designed to train shelter staff about dermatophytosis, and train shelter technicians to do in house screening for dermatophytosis.