August 2011 by Ronald Schultz, MS, PhD, ACVM
Audience: Veterinary Team
Is your shelter experiencing an outbreak? Or would you like to fast track your transfers from other shelters? Learn about how to run and interpret two of the highly recommended in-clinic antibody titer tests being used by Dr. Ronald Schultz in his laboratory at the University of Wisconsin School of Veterinary Medicine.
After viewing all four video clips, click here to take the quiz and receive a Certificate of Attendance!
Running Canine TiterCHEK CDV
A step by step guide to using Synbiotics TiterCHEK to check for the presence of antibodies for canine distemper virus (CDV).
Video Length: 14 Minutes
Running Canine VacciCheck Test
A guide to setting up and running Biogal's VacciCheck test for antibodies to common infectious canine diseases.
Video Length: 9 Minutes
Interpreting Canine VacciCheck Test
How to interpret the results of the Biogal Canine VacciCheck Test.
Video Length: 11 Minutes
VacciCheck vs TiterCHEK
A side by side comparison of both the Synbiotics TiterCHECK and Biogal Canine VacciCheck tests.
Video Length: 2 Minutes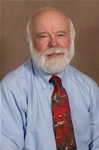 Ronald Schultz, MS, PhD, ACVM
Dr. Schultz, chair of the Department of Pathobiological Sciences at School of Veterinary Medicine, University of Wisconsin-Madison, is one of the world's leading experts on veterinary vaccines, virology and immunology. In addition to his work with the Maddie's® Laboratory for Diagnosis and Prevention of Shelter Diseases at the University of Wisconsin-Madison, Dr. Schultz was the first president of the American Association of Veterinary Immunologists and received the first Distinguished Veterinary Immunologist Award and is a member of the AVMA Feline Vaccine Associated Sarcoma Task Force. Currently, he is a member of the American Animal Hospital Associations' Canine Vaccine Task Force, the American Association of Feline Practitioners' Feline Vaccine Task Force, and the Veterinary Vaccine Group of the World Small Animal Veterinary Association.