September 2011 by Ronald Schultz, MS, PhD, DACVM
Audience: Veterinary Team
Leading vaccine researcher Dr. Ronald Schultz doesn't want to see any more shelter pets die just because they've been exposed to a deadly infectious disease. That's why he offered a shelter a chance to make a different choice during their next outbreak, allowing them to save the lives of 17 dogs. How did they do it? With the use of a simple in-house antibody titer test that revealed which pets had an immunity to the disease. In the recorded version of Dr. Schultz's Saving Lives with Antibody Titer Tests webcast, which is now available for viewing below, you will learn:
What an antibody titer test measures
The types and meaning of "immunity"
How to read/interpret an antibody titer
How we know titer tests work, and for what diseases
The research behind the TiterCHEK and VacciCheck on-site tests
Recommended core canine and feline vaccines
How to prevent or reduce shelter outbreaks with antibody titer testing
Antibody titer testing for companion animals

This course has been pre-approved for Certified Animal Welfare Administrator continuing education credits.
After viewing the presentation, click here to take the quiz and receive a Certificate of Attendance!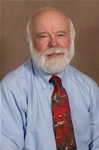 Ronald Schultz, MS, PhD, ACVM
Dr. Schultz, chair of the Department of Pathobiological Sciences at School of Veterinary Medicine, University of Wisconsin-Madison, is one of the world's leading experts on veterinary vaccines, virology and immunology. In addition to his work with the Maddie's® Laboratory for Diagnosis and Prevention of Shelter Diseases at the University of Wisconsin-Madison, Dr. Schultz was the first president of the American Association of Veterinary Immunologists and received the first Distinguished Veterinary Immunologist Award and is a member of the AVMA Feline Vaccine Associated Sarcoma Task Force. Currently, he is a member of the American Animal Hospital Associations' Canine Vaccine Task Force, the American Association of Feline Practitioners' Feline Vaccine Task Force, and the Veterinary Vaccine Group of the World Small Animal Veterinary Association.