November 2012
Audience: Executive Leadership, Foster Caregivers, Public, Shelter/Rescue Staff & Volunteers, Veterinary Team
While there is a growing sense of urgency to professionalize the fields of animal shelter medicine and management, animal care organizations often report that a lack of financial resources and staff capacity are barriers to building robust training and development programs for staff and volunteers. In essence, "people care" has taken a back seat to animal care at many shelters and rescues.
In the fall of 2012, Maddie's Fund® conducted an online survey of executive directors, employees and volunteers from companion-animal care organizations across the country.
The purpose of this study was to:
understand current training and development practices,
identify common needs and challenges, and
offer tips and resources to help organizations create or improve their training and development programs.
Why? In the most basic sense, effective training and development programs build the competencies needed for staff and volunteers to give the best standard of care to those we serve. Importantly, research shows that attention to your workers' training and development can also lead to increased confidence, a deeper connection to the mission, accountability and retention, while reducing monotony and disengagement.
Click here to read a summary of survey findings and recommendations
Click here to read the comprehensive report, featuring essential resource links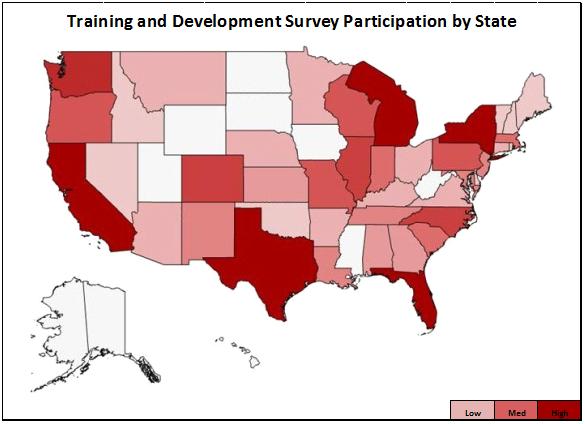 The results of our Engagement Survey exploring worker commitment, satisfaction, and organizational culture is now available. Please click here to view the summary and the full report