May 2019 by Sue Cosby, Senior Director, Best Friends Animal Society
Audience: Executive Leadership, Shelter/Rescue Staff & Volunteers
When it comes to our adoption process, we want to keep our animals safe and we want our adopters to tell their friends about the wonderful experience they had growing their family at our shelter. How do we know this is really working? We'll explore whether your application is truly serving you or inadvertently keeping you from your organization's next level of lifesaving.
You will learn how to make sure your adoption process is maximizing lifesaving for your organization, how to improve the adoption counseling experience for both your staff and applicants, and ultimately place more pets in homes. This presentation was made possible by the generosity of the Dave & Cheryl Duffield Foundation and Maddie's Fund®.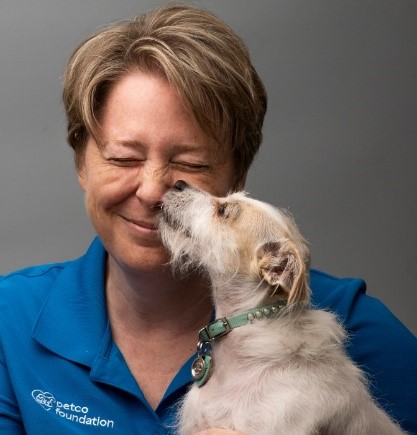 About Sue Cosby
Sue recently joined Best Friends Animal Society as the Senior Director of Best Friends Lifesaving Centers. Until then, she served as the Petco Foundation's Director of Lifesaving Programs & Partnerships overseeing the Foundation's in-store adoption, fundraising and investment (grants) programs.
Prior to joining the Foundation, her experience included President and CEO of the Pennsylvania SPCA, Executive Director of the Animal Care and Control Team of Philadelphia, and other leadership roles at both public animal control and private shelters. Throughout her career she has utilized customer-focused, data-driven strategies and a sense of urgency to improve organizational performance and increase lives saved.