April 10, 2020 by Joyce Briggs, Michael (Mike) Greenberg, Julie K. Levy, Michelle Kutzler and Linda Rhodes
Audience: Shelter/Rescue Staff & Volunteers, Veterinary Team
Veterinarians and animal welfare organizations are invited to join experts for a free webinar about new possibilities with non-surgical contraception solutions for cats.
As many communities defer sterilization surgeries for dogs and cats, the Alliance for Contraception in Cats & Dogs (ACC&D) believes megestrol acetate (MA) is an option for short-term contraception of some female cats. The risk/benefit change and short-term nature of COVID-19 has prompted their recommendation.
Find out more about how this could work in practice. Presenters will be augmented by a veterinary specialist in small animal reproduction and a specialist in regulatory approval for animal health. There will be time for Q&A. Materials will cover and build on a statement you can read at www.acc-d.org.
This webcast has been approved for one hour of CAWA CE credit. Please visit https://bit.ly/contraceptionwebcast to verify you have watched the webcast and to print your certificate of attendance.
A recording of the webcast is now available to view by registering below.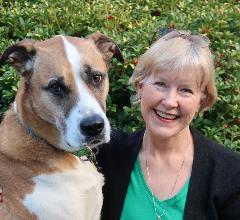 About Joyce Briggs, MS, President, the Alliance for Contraception in Cats & Dogs (ACC&D)
Joyce has worked full time in animal welfare since 1995, much of that focused on how to better manage and innovate in population control in cats and dogs. As President of ACC&D, Joyce pursues non-surgical alternatives to humanely control dog and cat populations in order to save more lives. In 1995 she wrote and produced the first marketing video and workbook to promote pediatric neutering. As Exec. Director of PetSmart Charities (1999-2005) about half of the grants supported spay/neuter programs, with early grants to Humane Alliance, other industry innovators and wide support of TNR. Joyce is co-founder of and active with the Animal Shelter Alliance of Portland (OR) which has completed >100K cat spays for low-come owners in < 10 years. Joyce has a Masters from Northwestern University's School of Journalism; her first career was in corporate product management.

Michael (Mike) Greenberg, DVM, Director of Outreach Programs, Maddies' Fund®
Prior to joining the team at Maddie's Fund, Dr. Mike served as program director for Target Zero, helping communities across the US achieve 90% or greater live release rates from their animal shelter systems through implementation of best practice strategies. Following veterinary school, Mike worked in rural private practice. It was there that he began volunteering with shelters and working with shelter staff and leaders to address community issues to increase lifesaving. Having caught "the bug," Mike took the plunge into the sheltering world, and completed his training in shelter medicine with the Maddie's® Shelter Medicine Program at Cornell's College of Veterinary Medicine in 2011. Since that time, he has worked clinically and as a consultant for multiple public and private animal shelters throughout the United States. He is based in Nashville, TN where he helped to start Pet Community Center, a shelter intake prevention organization.

Julie K. Levy, DVM, PhD, DACVIM, DABVP (Shelter Medicine Practice), Fran Marino Endowed Professor of Shelter Medicine Education, Maddie's® Shelter Medicine Program, University of Florida
In addition to her impact teaching students all over the U.S. as well as globally, some of her notable achievements include groundbreaking work with community cats in the early 90s through Operation CatNip which she founded. Dr. Levy is a recipient of the Association of Shelter Veterinarians' Meritorious Service Award, the Carl J. Norden-Pfizer Distinguished Teacher Award, Outstanding Woman Veterinarian of the Year and the European Society of Feline Medicine Award for Outstanding Contributions in the Field of Feline Medicine. She is also the co-author of The Association of Shelter Veterinarians' 2016 Veterinary Medical Care Guidelines for Spay-Neuter Programs. In 2017 she was the first recipient of the Avanzino Leadership Award, given by Maddie's Fund for her outstanding leadership and significant achievements in lifesaving.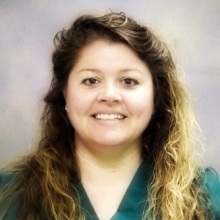 Michelle Kutzler, DVM, PhD, DACT, Associate Professor, Oregon State University
Dr. Michelle Kutzler is a graduate of Washington State University College of Veterinary Medicine. She worked in private practice in Minnesota for four years before going to Cornell University to pursue a theriogenology residency and PhD training. She has been at Oregon State University in Corvallis, Oregon since 2002. Her research interests are primarily in the field of large and small companion animal reproduction, with her current emphasis on how luteinizing hormone receptor activation leads to long-term health problems in spayed and neutered dogs.
Linda Rhodes VMD, PhD, Independent Consultant
Specializing in bringing new animal drugs to market, Linda is well-versed in the area of regulatory approval of drugs and of the extra-label use compounded formulations. Dr. Rhodes was educated at the University of Pennsylvania School of Veterinary Medicine (VMD) and Cornell University (PhD). As a senior research fellow at Merck Research Laboratories for 10 years, she led pre-clinical biology evaluation of several marketed human drugs. Dr. Rhodes practiced clinical veterinary medicine for five years, with experience in both companion and farm animal practice. She worked for Merial Ltd. as director of development projects, leading project teams developing novel compounds for a variety of indications and headed new technology assessment.
In April 2001, Dr. Rhodes formed AlcheraBio, a contract research firm specializing in developing new drugs for animals, working with biotechnology and animal health companies. AlcheraBio was acquired in 2008 by Argenta. In 2011, Dr. Rhodes accepted a position as CEO of Aratana Therapeutics, a company developing innovative new medicines for dogs and cats, and subsequently, when the company became public (PETX) served as its Chief Scientific Officer. During her tenure, several drugs for dogs and cats with novel mechanisms of actions were approved by the FDA. She is currently retired and an independent consultant. She is a member of the Board of Directors of Zoetis and serves on the Scientific Advisory Board of the Found Animals Foundation. She is an adjunct faculty member in the Graduate Animal Science program at Rutgers University.