April 15, 2020 by Dr. Julie Levy, Aimee St. Arnaud, Hannah Shaw (The Kitten Lady) and Marla Browne
Audience: Executive Leadership, Shelter/Rescue Staff & Volunteers
We're all doing our part to flatten the COVID-19 curve and keep our staff safe - but we still worry about all the unaltered pets and what this will mean when spay/neuter resumes.
Join a panel discussion with Dr Julie Levy, Hannah Shaw (the Kitten Lady), and Best Friends Animal Society's Aimee St. Arnaud and Marla Browne to hear ideas on what you can do now, including:
Getting the public involved in spreading the spay/neuter message while everyone is home to hear it and where to find customized materials
Sharing easy, virtual fundraising ideas to raise money for spay/neuter subsidies
Taking your community cat program and caretaker support to the next level
Messaging to the public for leaving stray kittens with their moms until fixing later
Reframing how we react to requests for help from the public to allow us to save more kittens than ever by empowering finders of strays and fosters and linking up spay/neuter and shelter intake diversion programs
Sign up here to watch the recording

About Julie Levy, DVM, PhD, DACVIM, DABVP
Fran Marino Endowed Professor of Shelter Medicine Education @University of Florida
Dr. Levy's work focuses on the health and welfare of animals in shelters, feline infectious diseases, and humane alternatives for community cat management. She is the founder of Operation Catnip, a university-based trap-neuter-return program that has spayed, neutered, and vaccinated more than 60,000 cats in Gainesville, Florida since 1998. Dr. Levy joined Dr. Cynda Crawford to found Maddie's Shelter Medicine Program, an educational and discovery initiative with a global impact on the care of homeless animals, and Dr. Kate Hurley to launch the Million Cat Challenge, a shelter-based campaign to save millions of cats in shelters across North America.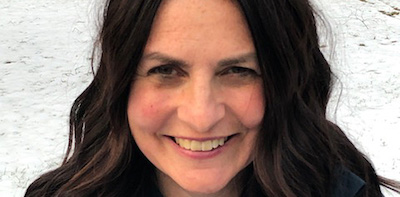 Aimee St. Arnaud
Director of National Veterinary Programs @Best Friends Animal Society
Aimee St. Arnaud is the Director of National Veterinary Outreach Programs for Best Friends Animal Society with a focus on increasing access to spay/neuter and veterinary care across the nation. Previously she was the Director of Programs at ASPCA Spay/Neuter Alliance where she oversaw spay/neuter training programs of 1,000 professionals a year. She is the founder of Humane Ohio, a spay/neuter clinic performing roughly 18,000 spay/neuters a year and Partner in two full-service access to care veterinary clinics in OH and NC.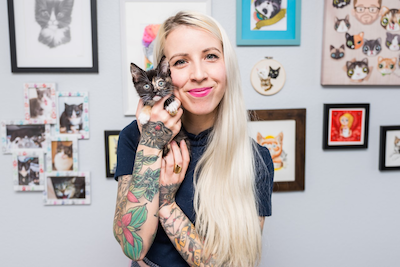 Hannah Shaw
The Kitten Lady
Hannah Shaw is a kitten rescuer, humane educator, and New York Times bestselling author who has dedicated her life to finding innovative ways to protect animals. Her project, Kitten Lady, strives to create global change in the way we perceive and treat the tiniest and most vulnerable felines. A best-selling author, Hannah has been featured as a guest expert on Animal Planet's My Cat From Hell, and her work has been profiled in People Magazine, Cosmopolitan, and other media outlets around the world. She is also the founder of Orphan Kitten Club, a 501(c)3 charitable organization which provides lifesaving programs including a neonatal kitten nursery, a TNR program, and the world's first grant program specifically funding innovation in kitten welfare.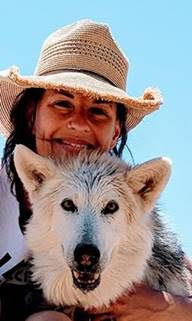 Marla Browne
Community Cat Program Manager, Best Friends Animal Society
Marla joined Best Friends in 2010 as caregiver and then was a team leader at Dogtown for four years. She supported Best Friends' network partners across the county on a variety of programming for another four years. In 2018, she landed with the cCommunity Cat Program (CCP) team and currently manages the Osceola County CCP in Florida, the Palm Valley Animal Society CCP in Texas, and various other Best Friends' CCP mentorships throughout the country. Marla is also busy with wild bird rehabilitation. She is provisionally licensed to rehab wild birds in Colorado and is working toward full licensure in the next year.