June 4, 2020 by Dr. Michael (Mike) Greenberg, Brenton Minish, Julie Ryan-Johnson, DVM, Aimee St.Arnaud and Beth Harrison
Audience: Executive Leadership, Shelter/Rescue Staff & Volunteers, Veterinary Team
Has the Covid-19 crisis forced you to put more animals into foster care? Have you had to hold off on non-emergency surgeries and medical treatment? You're not alone.
As the "community becomes the shelter," organizations across the country have found themselves serving their populations from afar through telehealth. This approach can be very effective and efficient, but also raises some practical questions. Come learn more about the telehealth landscape and how best to implement this tool in your shelter or clinic.
Join us on Thursday, June 4 at 12pm Pacific / 3pm Eastern
This webcast is one hour and will be recorded.

About Dr. Michael (Mike) Greenberg
Director of Outreach Programs, Maddie's Fund
Prior to joining the team at Maddie's Fund®, Dr. Mike served as program director for Target Zero, helping communities across the US achieve 90% or greater live release rates from their animal shelter systems through implementation of best practice strategies. Following veterinary school, Mike worked in rural private practice. It was there that he began volunteering with shelters and working with shelter staff and leaders to address community issues to increase lifesaving.
Having caught "the bug," Mike took the plunge into the sheltering world and in 2011 completed his training in shelter medicine with the Maddie's® Shelter Medicine Program at Cornell's College of Veterinary Medicine. Since that time, he has worked clinically and as a consultant for multiple public and private animal shelters throughout the United States. He is based in Nashville, TN where he helped to start Pet Community Center, a shelter intake prevention organization.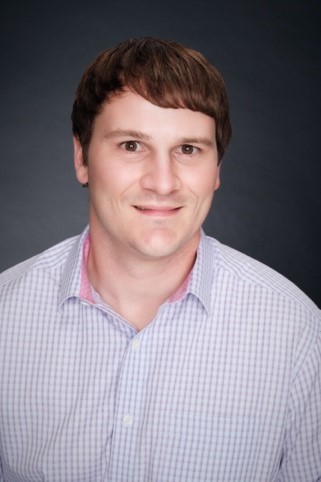 About Brenton Minish
Customer Success Manager Digital Team, Boehringer Ingelheim
Brenton Minish is the Customer Success Manager for our Digital Team at Boehringer Ingelheim Animal Health (BI). He has been in the veterinary industry his entire professional career, starting off as an inside sales rep for Merial before taking a Territory Manager role in Charlotte, NC with BI. While working his territory in Charlotte, he went back to school and received an MBA from Wake Forest University in 2018. After graduating, he accepted the offer for his current role at Boehringer Ingelheim, which is responsible for successfully rolling out digital initiatives to clinics and shelters, the first of which being PetPro Connect.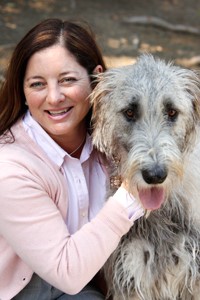 About Julie Ryan-Johnson, DVM
Associate Director, Boehringer Ingelheim
Dr. Julie Ann Ryan-Johnson is passionate about shelter medicine and has been a shelter veterinarian for over 25 years and was the director of a large municipal shelter. She served as President of the Southern California Veterinary Medical Association and is the CE Co-Chair for the California VMA. Dr. Ryan Johnson is a member of ASV and AAWA and a board member of GreaterGood.org. Dr. Ryan Johnson also serves as the CVMA disaster coordinator for Orange County, California and is the founding member of southern California's Large Animal Response Team (LART).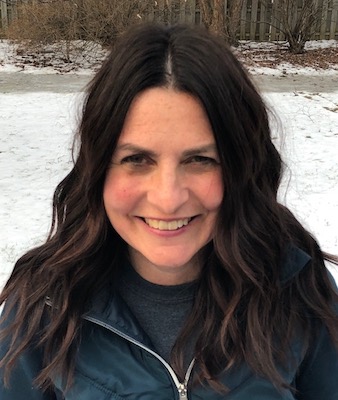 About Aimee St.Arnaud
Director of National Veterinary Outreach Programs Best Friends Animal Society
Aimee's focus is on increasing access to spay/neuter and veterinary care across the nation. Previously she was the Director of Programs at ASPCA Spay/Neuter Alliance where she oversaw spay/neuter training programs of 1,000 professionals a year. She is the founder of Humane Ohio, a spay/neuter clinic performing roughly 18,000 spay/neuters a year and Partner in two full-service access to care veterinary clinics in OH and NC.

Beth Harrison
National Animal Welfare Manager
Covetrus
As the National Animal Welfare Manager for Covetrus, Beth has been the driver for creating and enhancing their Animal Welfare program since 2014. In 2005 she worked in the Medical Division of Henry Schein Inc. and in 2008 she transitioned to the Animal Health Division as a Team Leader, then progressed to a Call Center Manager in Jericho, NY. Her passion and unparalleled experience with Animal Welfare and Government business has driven her design of these markets first for Henry Schein Animal Health and now for Covetrus. She is an active member of AAWA, created the current programs and structure for Covetrus - Animal Welfare, as well as several other markets, brought the company's first Military contract through completion and envisioned, developed and implemented Covetrus' Donation program. She currently lives in Myrtle Beach, SC with her husband and 3 fur babies- Leo, Bernadette and Lucas.